Seniors Living in Newport's North End to Get the Gift of Mobility Thanks to New $70K Federal Pilot Program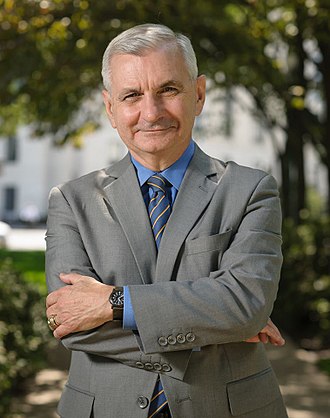 WASHINGTON, DC – For many Americans, independence and mobility go hand-in-hand.  But not every senior citizen has easy access to reliable transportation options that meet their needs.  For those living in Newport's North End, a new senior-friendly transportation option will soon launch.
In an effort to expand public transportation options for older adults and people with disabilities, U.S. Senator Jack Reed is teaming up with the National Aging and Disability Transportation Center (NADTC) to deliver $70,000 in federal funding to support a pilot vehicle sharing program for residents living in Newport's North End.
The $70,000 federal grant, which Senator Reed helped secure, will be utilized by Rhode Island College Foundation's Age-Friendly Rhode Island (AFRI) coalition – which advocates for age-friendly policies and legislation to assist senior citizens – in partnership with the Rhode Island Public Transit Authority (RIPTA) and Looking Upwards, a Middletown-based vehicle sharing program.  The program will provide new van service to older and disabled residents, equipping them with new mobility options and connections.
The NADTC 2022 Equity and Accessibility program is designed to engage older adults and people with disabilities, target areas with high need and limited resources, strengthen connections between transportation and human services programs, and create practical, accessible solutions that can be utilized by other communities. In April of 2022, AFRI and RIPTA partnered to be one of nine grantees awarded up to $20,000 to engage with their community and identify transportation needs. Developing a written plan of action to address those needs, the partnership is now one of seven grantees to be awarded funds to carry out their pilot vehicle sharing program.
"This federal funding will help seniors find new options to meet their transportation needs.  This federal funding will help improve the availability and convenience of transportation for older Rhode Islanders, people with disabilities, and underserved communities," said Senator Reed, a member of the Banking, Housing and Urban Affairs Committee, which oversees public transportation programs. "I hope this program will extend the gift of convenient, reliable mobility to those in need.  I look forward to seeing the progress of this pilot program and hopefully replicating that success in other communities."
"It was so rewarding to travel the state during the planning phase and to learn so much about the transportation needs of our older and disabled neighbors," said Jim Connell, Executive Director of AFRI. "We look forward, in the name of equity and justice, to implementing what we've learned and making a difference in Newport County by introducing or expanding transportation services to those who have been underserved."
The National Aging and Disability Transportation Center (NADTC) is funded through a cooperative agreement of Easterseals, USAging and the U.S. Department of Transportation, Federal Transit Administration, with guidance from the U.S. Department of Health and Human Services, Administration for Community Living. NADTC's mission is to increase accessible transportation options for older adults, people with disabilities and caregivers nationwide.
Based at Rhode Island College, Age-Friendly Rhode Island is a coalition of community and state agencies, healthcare and social service providers, individuals of all ages, advocacy and faith-based organizations, businesses, academic institutions and municipal leaders who are committed to healthy aging.  The goal of Age-Friendly RI is to build a community that enables older Rhode Islanders to live independently with the care, support and resources needed to foster health, well-being, social connectedness and a meaningful life.
For more than 40 years, Looking Upwards has been helping individuals to live to their fullest potential. As a Middletown-based, nonprofit agency that serves over 1,200 children and adults throughout Rhode Island, Looking Upwards provides individualized services based upon each person's needs.