Smiley Announces Transition Co-Chairs and Committee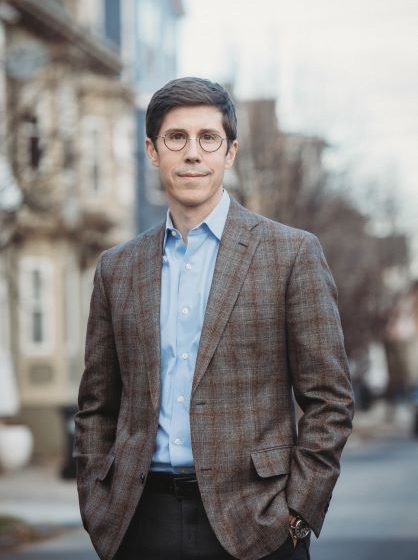 Providence, RI- Today, Mayor-elect Brett Smiley announced four co-chairs of the Smiley for Mayor Transition: Dr. Omar Bah, Founder of the Refugee Dream Center; Victor Capellan, Former Senior Advisor to the Commissioner of Education; Cathy Lund, founder of City Kitty Veterinary Care for Cats; and Tiana Ochoa, VP of Programs and Director of Head Start at Children's Friend. The co-chairs will work to guide the transition process and work with Brett and staff to build a diverse leadership team and review current structures and workflows across the city.
"Over the past few weeks, we have received an outpouring of support for our campaign and for the work ahead. We are excited to announce our Transition Co-chairs and our Transition Committee that represent a diverse group of community members, experts and business owners who will help make Providence the best-run city in the country," said Brett. "During the next few months, we will work together to build an incredible team and be ready to lead on January 2."
This focused transition process will concentrate specifically on how the City of Providence can improve educational outcomes, increase community safety and provide high-quality city services for every neighbor and business. The campaign also announced the formation of a transition committee that includes local community members, policy experts and small business owners. The committee will be charged with engaging the community on specific policy topics, communicating about the transition and supporting the inauguration activities. Both groups will meet during November and December.
The members of the transition committee include:
Vicki Almeida
Napoleon Askie
Sybil Bailey
Beth Bixby
Deborah Brayton
Frank Cabrera
Channavy Chhay
Nick Cicchitelli
Ron Coia
Jordan Day
Carlos Diaz
Jenn Fondeur
PJ Fox
Ramon Guzman
Courtney Hawkins
Melissa Hughes
Leah Metts Williams
Pilar McCloud
Arnell Millhouse
Tania Quezada
Anthony Santurri
Bianca Rodriguez Slater
Jenn Steinfeld
Tony Simon
Michael Solomon
Allen Williams
Cliff Wood
Georgina Weeks
Additionally, Brett announced three members of the transition staff. Emily Ward Crowell will serve as the Executive Director, Michael Napolitano will serve as the Deputy Director and Shastery Gonzalez Peña will serve as the Executive Assistant to the transition.
To stay up-to-date with the transition or to submit interest to the transition team visit www.smileytransition.com.