South Kingstown Police Department to introduce first compassion dog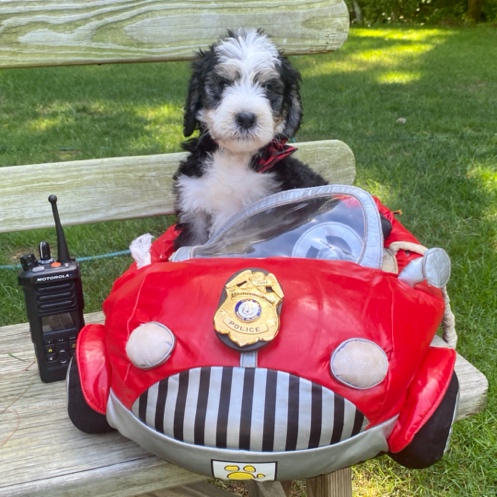 The South Kingstown Police Department will introduce the town's first compassion dog and announce the results of his naming contest. The Bernedoodle puppy will be sworn in and leaders will discuss the dog's dual roles supporting wellness among first responders and in the community as a whole.
The introduction and swearing in the puppy will take place Thursday, September 8, at 1 p.m at the South Kingstown Public Safety Complex, Captain Brown Conference Room, 1790 Kingstown Road, South Kingstown.
To introduce and swear in the South Kingstown Police Department's first compassion dog will be Matthew C. Moynihan, Chief of Police with  James M. Manni, Town Manager and Allie Welch, Crisis Intervention Team, Thundermist Health Care.