Special Squad Division investigation led to an arrest on Hicks Street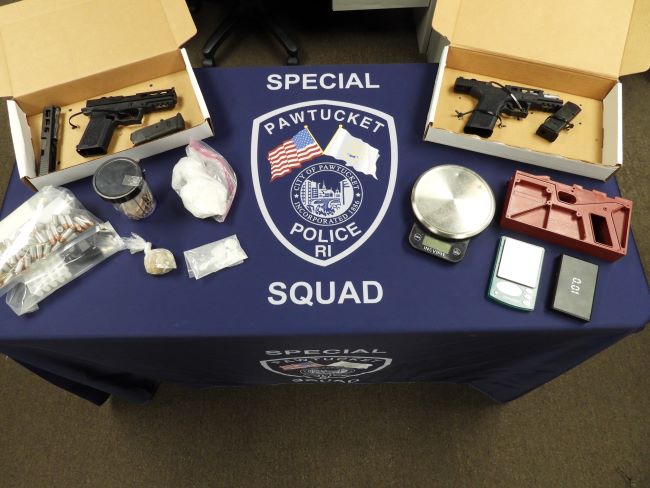 On February 8, 2023, the Pawtucket Police Department's Narcotics Unit along with the Federal Bureau of Investigation (FBI), US Postal Inspector's Office, and the Department of Homeland Security (HSI), executed a court-ordered search warrant at #25 Hicks Street (apt.1) in the city of Pawtucket. As a result of the search warrant, inside the residence detectives located and seized two (2) P80 Polymer 9mm Ghost Guns, several rounds of ammunition to include 9mm and .38 caliber, digital scales, packaging material, several gun parts and gun kits, approximately 150 grams of Methamphetamine (Crystal Meth) with a street value of approximately $8,000, approximately 20 grams of Psilocybin Mushrooms, and a 3-D printer. This residence was less than 100 yards from a Middle School and an Elementary School. Based on the investigation, the resident of the residence, JILL GIORDANO, age 37, was charged with:
1. Manufacturing/Possession/Deliver Synthetic Drug (Meth) 1oz-1kg
2. Possession with intent to deliver Schedule II narcotic (Meth)
3. Possession with intent Schedule I & II
4. 2-counts of Possession of a Ghost Gun (Undetectable Firearm)
5. 2-counts of Possession of a Firearm While possession of narcotics
6. Keeping or maintaining a common nuisance
7. Distribution/manufacturing in or near a School
Giordano will be arraigned in 6th District Court in Providence tomorrow.