State Representatives Kislak, Alzate and Giraldo Endorse Sandra Cano for Congress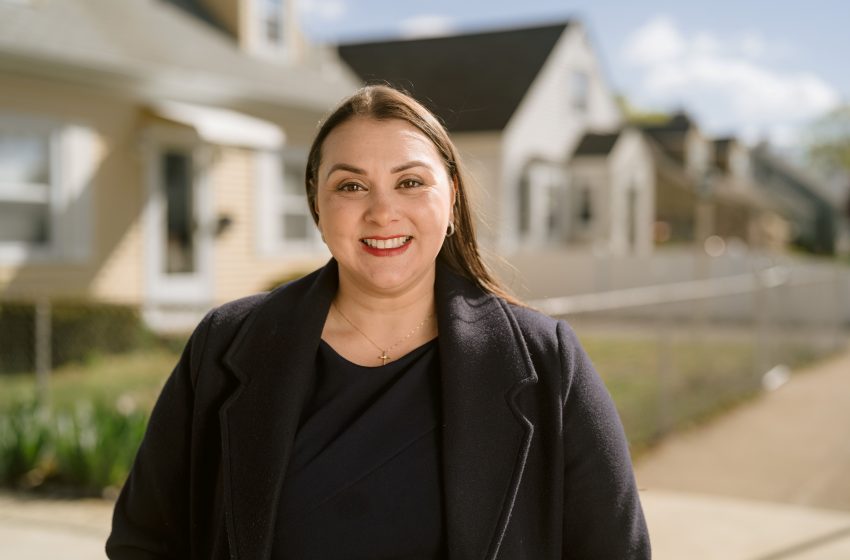 Providence, RI – State Representatives Rebecca Kislak (HD4 East Side of Providence), Karen Alzate (HD 60 Pawtucket, Central Falls) and Joshua Giraldo (HD 56 Central Falls) announced today their support and endorsement of Sandra Cano in the race for Congressional District One.
Representative Rebecca Kislak said, "I trust Sandra to be a fierce advocate for children and families in Congress. I've seen her get things done – as working moms do. She always centers equity in her work and makes sure the policies she champions will have a positive impact on marginalized communities and working families. I've seen her as Senator and Chair of the Education Committee work hard for our schools. I know she'll bring our district's values and voice to DC, and that's why I'm supporting Sandra."
Representative Karen Alzate said, "I'm with Sandra because she is a true community leader that represents Rhode Island's families and helps them in impactful ways. She always carries with her the voices of her community, and advocates on behalf of working people every time she steps into the State House – and beyond its walls. Now more than ever, we need this energy in Washington. As women, as Latinas, as proud residents of Pawtucket, Sandra and I have worked side by side to stand up and advocate for our communities. She's always been there for us; now it's time for us to be there for her."
Representative Joshua Giraldo said, "I met Sandra over a decade ago when we were advocating for our community in Central Falls. I was captivated by her life story, her drive, and her passion with every initiative that we brought forward. Since then, I have seen her grow personally and professionally through the Pawtucket School Committee, City Council, and State Senate while raising a family. She is someone who can do it all, simultaneously, and with excellence. In Washington, she will fight for our families while raising her own. She is the true epitome of the American dream and it's an honor to support her.
Representatives Kislak, Alzate and Giraldo join a growing list of elected leaders who are supporting Sandra Cano, including, Senators Dawn Euer (SD13 Newport, Jamestown), Pamela Lauria (SD32 Barrington, East Providence, Bristol), and Alana DiMario (SD36 Narragansett, North Kingstown, New Shoreham).
Sandra Cano has been serving Rhode Islanders for the last ten years. On the Pawtucket School Committee, she worked to defend the public education system that welcomed her as a teenager in this country. As a Pawtucket City Councilwoman, Sandra saw how city government directly affects residents, and she worked to shape policies that had a positive impact on their daily lives. Now in the State Senate, Sandra proudly gives voice to the diverse communities of District 8. Sandra is chair of the Senate Education Committee – the first Latina to hold the position. She serves as a member of the Senate Finance Committee and the Permanent Joint Legislative Commission on Child Care. If elected, Sandra will be the first Colombian American woman to serve in Congress.