State Senator Sandra Cano Announces Campaign for Congress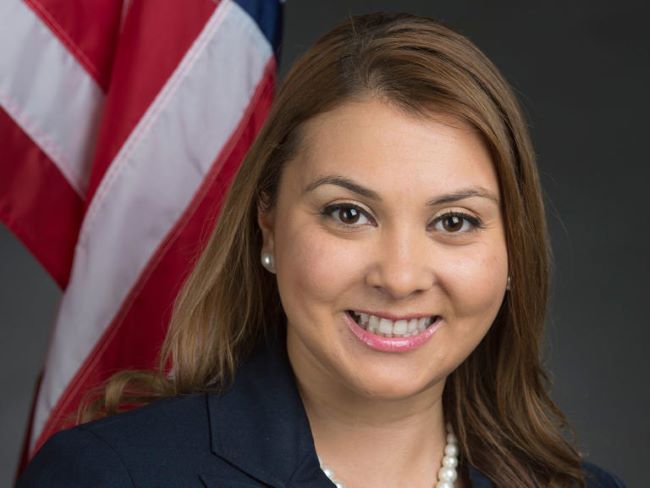 Providence, Rhode Island – Senator Sandra Cano announced she is running for Rhode Island's First Congressional seat with overwhelming support from members of the community and a successful exploratory phase.
"Our community needs someone who knows what it is like to face the challenges that so many of our neighbors face on a daily basis; someone with the life experience and Democratic values to fight for working families across our state," said Cano.
"I have worked to ensure that our children get the quality education they deserve and teachers get recognized as the pillar to their success. I have stood on the front lines with advocates and legislative champions to protect the right to abortion by passing the Reproductive Privacy Act. I have fought to protect the environment by co-sponsoring the Act on Climate and working to ensure its passage. And I helped lead the successful effort for earned sick leave and fair pay for women and families. Now, I am ready to bring this energy and focus to Washington and fight for our future!"
"We need a leader who will continue the strong advocacy of Congressman Cicilline. We need a leader who will work to protect the rights of workers, allowing them to collectively bargain for family-sustaining wages, better benefits, and safer workplaces. We need a leader who will ensure healthcare is accessible and affordable for everyone. And, we need a leader who will fight for a national assault weapons ban and bring true gun safety to this country. I am ready to lead this fight," Cano continued, "as a longtime resident of District 1, I am extremely grateful for all of the support that I have received from residents and community leaders."
Cano is the first announced candidate who actually resides in congressional district 1, and the first candidate to open their Federal Election Commission (FEC) account, which is legally required for candidates to support their campaign.
Elected to the Rhode Island Senate (SD8) in a special election in 2018, Sandra Cano serves as the first Latina chair of the Education Committee and is a member of the Finance Committee and the Permanent Joint Legislative Commission on Child Care. Senate accomplishments include passing legislation to ensure all children have access to healthcare in Rhode Island; providing financial literacy training in classrooms; and providing fair wages to state contractors who provide janitorial and security services.
Prior to serving in the Senate, Sandra served on the Pawtucket City Council from 2014-2018 and on the Pawtucket School Committee from 2012-2014. Sandra has consistently been the highest vote-getter in each of her eight elections, including the 2020 Presidential Preference Primary as a delegate to the National Convention for Congressional District 1.
If elected, Cano will be the first woman to represent District 1, the first Latina to represent Rhode Island in Congress, and the first Colombian immigrant in Congress.
A formal campaign launch will be held in the coming weeks.
Sandra Cano lives in Pawtucket with her fiancé, James, their daughter, Arianna Hallel, and their son, Alessandro James.