Statement from Denise Forte, interim CEO of The Education Trust, on the Biden-Harris administration's student loan cancellation announcement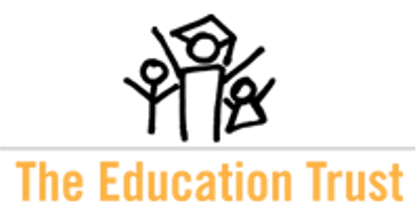 WASHINGTON (August 24, 2022) — "The decision by the Biden-Harris administration to provide up to $20,000 in student loan cancellation to Pell Grant recipients and $10,000 in student loan cancellation to other qualifying borrowers is a strong start. Borrowers earning $125,000 or less and those in households with joint tax filings earning under $250,000 will receive relief. This move will free millions of borrowers from debt they are struggling to repay and reduce the burden for many millions more. Further, today's decision includes a final extension of the student loan payment pause through December 31, as well as an announcement of a new borrower repayment plan that will reduce future monthly payments on undergraduate loans. On behalf of borrowers, Ed Trust salutes this direct action that has been long overdue but stresses that much more relief is needed.
"Though cancellation, extending the payment pause to the end of the year, and the announcement of a new income-driven repayment plan are the correct decisions, it must be said that limiting the relief to these amounts represents a missed opportunity to do more to close the racial wealth gap, alleviate default rates, and prevent millions more borrowers from being burdened with decades-long debt payments that they are unlikely to ever pay off.
"While the decision, in particular, to include up to $20,000 in student loan cancellation to Pell Grant recipients is a step in the right direction for borrowers that need it most, more expansive student loan cancellation would boost our economy. Canceling at least $50,000 in debt across the board would have amplified the positive effects of this decision and created pathways to financial stability for so many millions more, including Black borrowers who hold the highest amount of student loan debt and are most impacted by the racial wealth gap. We call on the administration to provide additional student loan relief while the opportunity exists and to work with Congress to deliver bold action to make college more affordable and accessible for millions of Americans, including by doubling the maximum Pell Grant."