Stefan Pryor's 24 hour Campaign Marathon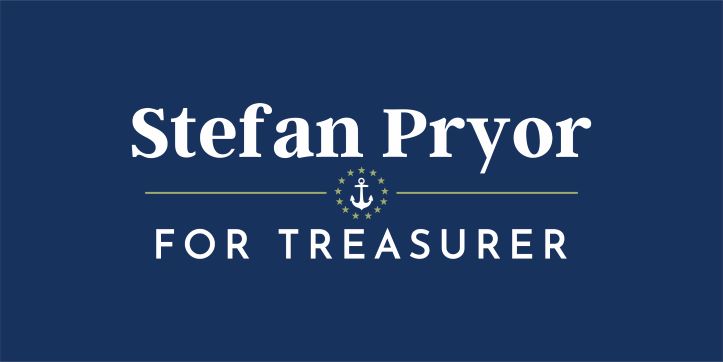 Starting bright and early, Stefan Pryor began his 24 hour Campaign Marathon at Dunkin Donuts on Allens Ave in Providence meeting with supporters and voters. Stefan continued on the campaign trail welcoming bus drivers and bus monitors of Teamsters Local 251, greeting workers coming off their evening shifts at a hotel and punching the clock to start the day at a manufacturing plant, and mingling with small business owners at the Northern Chamber of Commerce's coffee hour in Lincoln.
The campaign will continue meeting voters across the state throughout the day:
11:15am – Contech Medical, 99 Hartford Ave, Providence

12:10pm – Brazilian Independence Day – 145 Taunton Ave, East Providence

2:30pm – South Main St, Providence business walk

3:00pm – Meeting voters at the Providence Pedestrian Bridge and Cambridge Innovation Center
If you have any questions or requests to contact Stefan during the 24 hour campaign swing you should contact Anthony Cherry at 413-446-1739 and/or StefanforRI@gmail.com.
---
Stefan Pryor announced he will be campaigning from 4:00 AM Wednesday to 4:00 AM Thursday. Stefan's goal is to make the very most of the time remaining and to visit as many voters as possible. Stefan will be visiting Rhode Islanders where they are: from diners and donut shops to manufacturing facilities and construction sites, from chambers of commerce and union demonstrations to gas stations and fire stations. Stefan has stops planned from Wakefield to Woonsocket. To learn more about Pryor's campaign and where he will be stopping, you can follow him on Twitter @StefanPryor.
His first stops will be:
Dunkin Donuts, 820 Allens Ave (Providence)

Bus depot, Ricom Way (Providence)

Cooley Group (Pawtucket)

Picket line at DHL (Pawtucket)

Fundati Coffee for Northern RI Chamber Event (Lincoln)