Summer Collides With "100 Deadliest Days" for Nation's Teens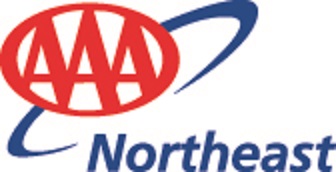 Memorial Day is the unofficial start to summer, but marks the most dangerous time of year for young drivers
Providence, RI – While 42.3 Americans will be traveling over Memorial Day weekend, 37.1 million will be driving to their destinations. Memorial Day road trips are up 6% over last year, an increase of more than 2 million drivers, a likely sign of what's to come in the months ahead. With projected increases in summer travel and vehicle miles traveled, traffic safety advocates warn parents and young drivers about the increases in fatal crashes.
The "100 Deadliest Days" is the period between Memorial Day and Labor Day when motorists are more likely to be killed in crashes involving teen drivers. According to the AAA Foundation for Traffic Safety, 6,598 people died in teen-related summertime crashes between 2012 and 2021. That is nearly half of the total number of those killed in teen-driver crashes for the entire rest of the year. In 2021 alone, 803 people were killed in these types of crashes, up from 756 the previous year – a 6% increase. This 2021 data is also a 25% increase over pre-pandemic 2019. 
Closer to home, between 2012 and 2021, 23% of all fatal teen crashes occurred during the 100 Deadliest Days in Rhode Island. According to the AAA Foundation Traffic Safety Culture Index, about 72% of teen drivers aged 16-18 admitted to having engaged in at least one of the following risky behaviors in the past 30 days:
Driving 10 mph over the speed limit on a residential street (47%)
Driving 15 mph over the speed limit on a freeway (40%)
Texting (35%)
Red-light running (32%)
Aggressive driving (31%)
Drowsy driving (25%)
Driving without a seatbelt (17%)
"The combination of risky behaviors such as distracted driving, teen passengers, and more unstructured time behind the wheel increases a teen driver's risk of getting into crashes during the summertime," said Diana Gugliotta, Director of Public and Government Affairs at AAA Northeast.
To combat this important issue, AAA Northeast is teaming up with the RI Department of Transportation, RI Police Chiefs Association, and Youth Driven to make sure every young driver and their families know that when it's hot outside, it's cool to drive with safety in mind.
A press event will be held on Thursday, May 25th at the AAA Northeast Headquarters, 110 Royal Little Drive at 10:00 a.m., to spread this message and invite families to put safe driving at the top of their summer to-do lists this year.
The speaking program will include:
Director Peter Alviti, RI Department of Transportation
Chief Kevin Lynch, President RI Police Chiefs Association & Chief of Bristol Police Department
Rebecca White, Program Coordinator, Youth Driven
Joanna Frageorgia, Public Affairs Specialist, AAA Northeast
Additionally, AAA Northeast is launching a summer-long social media campaign for parents and teens called "Destination Safety," highlighting safe driving tips for teens. A Tik Tok video series was produced by television production students at Seekonk High School—messaging by teens, for teens. The teen content creators will be attending the press event in honor of their peer-to-peer education.
AAA reminds the parents and caregivers of teen drivers to:
Talk with teens early and often about abstaining from risky behaviors behind the wheel, such as speeding, impairment and distracted driving.
Lead by example and model strategies for avoiding dangerous driving behaviors.
Establish a parent-teen driving agreement  that sets family rules for teen drivers.
Provide more than the state's minimum number of supervised practice driving hours prior to the road test, and continue to coach new drivers to continue to develop skills after licensure.
"Adult supervised driving practice is the key to fostering safe skills," said Gugliotta. "Even after teens are licensed, caregivers should continue to practice with them as they gain experience behind the wheel. Remember, it's never too late to start the conversation with teens about the dangers of distracted driving, speeding, the impairing effects of alcohol and cannabis while driving, and strategies to prevent crashes."
Visit AAA.com/DestinationSafety for the tools to prepare teens for the summer driving season.