The Captain is here! Juan Carlos Pérez trains with Águilas Cibaeñas.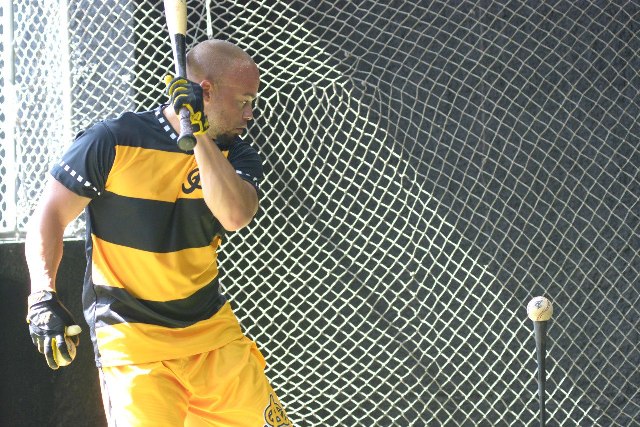 SANTIAGO.- Attention Big Team, the Captain has arrived! With this lively slogan and applause, Félix Fermín and the Águilas Cibaeñas players received the presence of Juan Carlos Pérez in the training field, where they are preparing for the championship that starts on the 27th of this month.
The national and Caribbean champions received five new players on Monday, to begin their second week of preparation, which in addition to JC Pérez includes shortstop Luis González and veteran pitcher Arquímedes Caminero.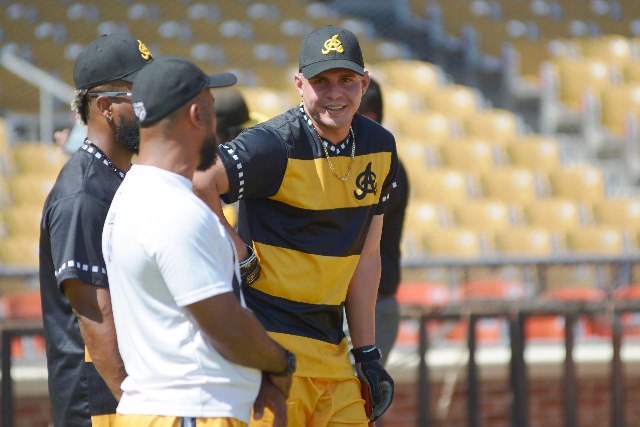 Others who showed up to get in shape are pitchers Sammy Peralta acquired in the Rookie Draw and Cristian Quintín.
Juan Carlos immediately began to print his energy by working hard from day one and with his mind set that the goal is to retain the 22 crown and add the number 23.
Pérez only paused for a moment during his preparation to talk to the press and express how confident he is for the upcoming baseball contest.
"General Manager Ángel Ovalles has formed a good team, from which we expect excellent results on the field of play."
The Águilas, who have their preparation headquarters in the Cibao Stadium, will continue to receive players during the week and hope to be complete by Saturday.
JC Pérez comes from playing with the Olmecas de Tabasco team in the Mexican League, acting in 62 games, with 219 official shifts, he fired 64 rockets for an average of 292, one of his hit was a home run, 18 doubles, he drove in 27 teammates and scored 23 races.
In the Dominican baseball, Pérez has only worn uniform number 2 of the Águilas Cibaeñas.