The Edge Fitness Clubs Opening Attleboro, MA Location in Summer 2022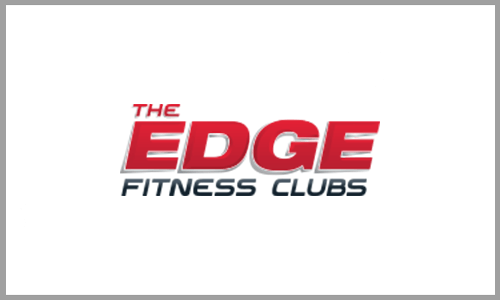 ORANGE, Conn., March 23, 2022– The Edge Fitness Clubs, headquartered in Orange, CT, announces today they will be opening the doors to their 1st Massachusetts location in Summer 2022. Located at 1110 Newport Ave. in Attleboro in the Bristol Place Shopping Plaza next to Home Depot, the brand-new club welcomes new members with 40,000 square feet of premium amenities.
"My team and I are excited to open the brand new Edge Fitness Clubs in Attleboro," said Eric Matlack, General Manager of The Edge Fitness Clubs Attleboro. "The Southeastern Massachusetts area is growing tremendously and we are extremely proud to be able to bring our extraordinary fitness facility to this incredible community."
Edge Fitness members enjoy dynamic, state-of-the-art equipment, personal training, group exercise classes, women's only area, and amenities at prices that fit any budget.
"At The Edge Fitness Clubs, we are proud to provide our members with a premium fitness experience at an affordable price, " said Ron Magliocco, Vice President of Marketing for The Edge Fitness Clubs.  "The expansive fitness floor is open and spacious, and we offer affordable premium fitness amenities that typically cost a lot more at other gyms and fitness studios. Depending on the membership levels selected, members enjoy access to 40-50 Group Fitness classes per week, Spinning®, Unlimited Guests, multi-club access, tanning, massage and so much more.  Personal Training is also available as an added service."
The Edge Fitness Clubs offers superior amenities, including:
·                     Group Exercise classes – Including Les Mills BodyPump™, Spinning®, Zumba® and Yoga
·                     Fully equipped Women's Only Fitness Studio
·                     Edge Strong – Small group training led by personal trainers
·                     Personal Training – One-on-one training to help you reach your fitness goals
·                     Turf – Large indoor turf with sprint lanes and specialized training equipment
·                     Cardio equipment – The area's most extensive and newest treadmills, ellipticals, stair climbers and more
·                     Edge Cinema – Get your cardio in while watching your favorite movie!
·                     Weight training – Over 40,000 pounds of free weights and specialized machines and equipment to target every muscle group
·                     Edge Kids – While you work out, your kids can work out too in the supervised Edge Kids Fitness Area.
·                     Recover and refresh after a workout in The Edge Saunas, Massage and Tanning areas and country club quality locker rooms
·                     Edge Café – Enjoy a protein shake or a smoothie after your workout
Founding membership discounts are available before the club opens for the lowest rates. Presale activity starts on Monday, March 28 at The Edge Preview Center at 1190 Newport Ave., Unit 1, in Attleboro next to Market Basket. The Preview Center will be open 8 a.m. to 8 p.m. Monday – Friday, and 8 a.m. to 6 p.m. Saturday – Sunday. Members can join online at www.EdgeAttleboro.com  or call 508-915-4045.
Founded in 1988, The Edge Fitness Clubs currently has 40 locations in 9 states, including Connecticut, Delaware, Illinois, Massachusetts, Michigan, Missouri, New Jersey, Pennsylvania & Rhode Island.