Town of Dighton Appoints Sirena Amaral as New Town Accountant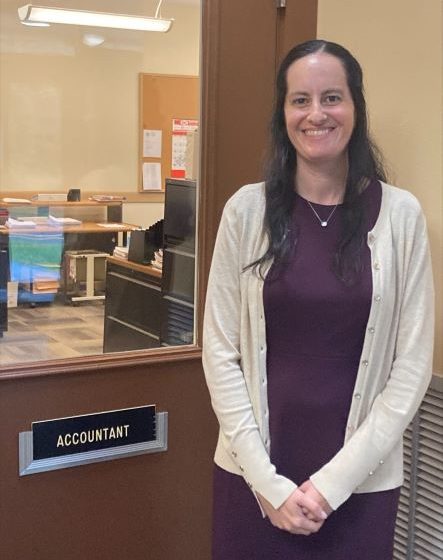 Sirena Amaral has been appointed as Dighton's new Town Accountant. (Photo courtesy Town of Dighton)
DIGHTON — The Dighton Board of Selectmen, together with Town Administrator Michael Mullen, Jr., is pleased to announce that Sirena Amaral has been named Dighton's new Town Accountant.
Amaral was appointed by the Dighton Board of Selectmen at their meeting on July 27. Her appointment followed an interview process led by Town Administrator Mullen, Board of Selectmen Chairman Leonard Hull and members of the town's financial team. The panel interviewed three candidates and unanimously recommended Amaral for the appointment.
"We are excited to have Sirena bring her proven leadership in municipal finance management to Town Hall as a leading member of our financial team," Town Administrator Mullen said. "Her appointment comes at an exciting and important time for Dighton as we work to strengthen our fiscal planning, forecasting, and diligent prioritization of our capital needs."
For the last four years, Amaral has served as the Assistant Town Accountant for the Town of Rockland and, for the two years prior to that, served as a Senior Clerk in the Town of Rockland's Accounting Department. On several occasions, Amaral has confidently and diligently led the department forward while building productive relationships with department heads, Finance Committee members and various board and committee members in the absence of an official Town Accountant.
She holds a bachelor's degree in accounting from Bridgewater State University.
"I am very excited to have the opportunity to work in Dighton," said Amaral. "I look forward to advancing my municipal career as the Town Accountant and moving the town forward."
As Town Accountant, Amaral will serve as an integral part of the financial team responsible for monitoring, directing and auditing the town's financial and accounting system, including maintaining the fiscal records and systems of the town. She will also serve as a member of the town's newly re-established Capital Outlay Committee.
"Sirena comes to Dighton highly recommended with a significant technical understanding of municipal accounting, budgeting, and municipal finance law," added Board of Selectmen Chairman Hull. "We are thrilled to have her join our leadership team to work with us in both the short- and long-term to address the challenges and opportunities before us."
Amaral's appointment now rounds out a completely new town financial team given the recent turnover faced by the town during the last year due to various transitions and retirements. Dighton's financial management team now includes Mullen, Amaral, recently-elected Town Treasurer-Collector Paul Reynolds, new Principal Assessor Stephanie Schecter and longtime Board of Selectmen Executive Assistant/Human Resources Coordinator Karin Brady.
Amaral began her employment with the Town of Dighton on Monday, Aug. 23. She succeeds Dighton resident Janelle Vining who returned to the private sector after holding the position during the last year.