Travelers Mark Unofficial End of Summer over Labor Day Weekend: 08/21/23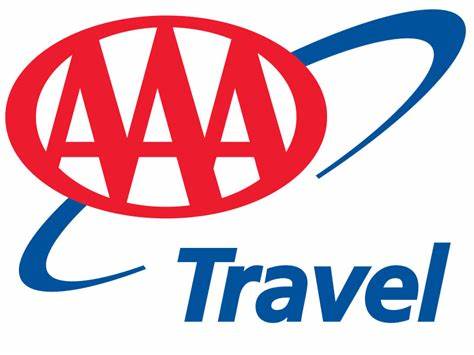 As summer winds down, many Americans are heading out of town. AAA booking data for flights, hotels, rental cars, and cruises show Labor Day weekend travel will overtake last year: domestic bookings are up 4% and international bookings have increased 44%.
AAA anticipates most travelers will leave on Thursday or Friday to take advantage of the long holiday weekend. The Pacific Northwest, big cities like New York and Denver, and tourist hotspots like Orlando and Las Vegas are the most popular. Internationally, it's all about Europe and Canada.
AAA booking data shows Vancouver, Rome, London, Dublin, and Paris are the top 5 international destinations over Labor Day weekend. International hotel bookings for the holiday are up 82% compared to 2022 and international cruise bookings have increased 44% over last year. Canada is popular this time of year due to its cooler temperatures and stunning scenery. Europe has seen a surge in travel all year, with more people eager to see the world again without restrictions.
The top 5 domestic destinations are Seattle, Orlando, Anchorage, New York, and Las Vegas. Seattle tourism has gotten a boost from the strong demand for Alaska cruises. Florida destinations are popular not only for their beaches and theme parks, but also for their cruise ports in Central Florida, Fort Lauderdale, Tampa, and Miami. AAA data shows domestic cruise bookings over Labor Day weekend are up 19% compared to 2022.
A survey of AAA Northeast members showed more than 85 percent of Labor Day travelers plan to go by car. The largest percentage will travel 50-200 miles to their destination. Visiting friends and family, local attractions, and the beach are the top items on their itinerary.  A local survey of Rhode Island and Massachusetts travelers indicates that some will stay home because many students will have already returned to school.
Drivers taking road trips this Labor Day weekend will likely see gas prices similar to last year. The national average for a gallon of regular was $3.78 on Labor Day 2022. This summer, gas prices spiked in July because of tight supply and the high cost of oil. The month of August has brought some relief and, barring a major storm in the Gulf of Mexico, prices should remain steady – or even go down – heading into Labor Day weekend.
Best and Worst Times to Travel by Car
INRIX, a global provider of transportation data and insights, expects Thursday, August 31 between 2 p.m. and 6 p.m. to be the busiest time on the roads during the long Labor Day weekend. Friday, September 1 is also expected to have higher than normal traffic volumes between 11 a.m. and 9 p.m.
More Travelers Interested in Travel Insurance, Extended Vacations
A new survey of AAA travel advisors reveals topics and trends on the minds of travelers this summer:
59% of AAA travel advisors have seen more interest in travel insurance over the last 60 days.
83% of AAA travel advisors say the most common concern from travelers over the last 60 days was getting stranded by a delayed or canceled flight.
64% of AAA travel advisors say travelers who booked extended vacations (at least 14 nights) said having more time to explore destinations was their main reason for taking an extended trip.
AAA travel advisors are seeing high interest among travelers for ocean and river cruises, plus all-inclusive and guided tour vacations.