Treasurer Diossa Marks National Unclaimed Property Day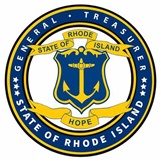 Today, on National Unclaimed Property Day, Rhode Island General Treasurer James A. Diossa is encouraging all Rhode Islanders to find out if they have unclaimed property.
"Whether it's the rising cost of rent, groceries, or gasoline, families in Rhode Island are struggling to keep up," said Treasurer Diossa. "Through our Unclaimed Property Program, we are making it easier than ever for folks to receive money back that is rightfully theirs. I invite all Rhode Islanders to search for potential unclaimed property. Many folks will be pleasantly surprised to learn that they have monies being held by the state that they may not have otherwise known about."
Nearly 33 million people in the United States – 1 in every 7 – has what the industry calls unclaimed property: financial accounts or items of value in which the owner has not initiated any activity for a number of years. When that happens, and the company cannot locate the owner, the money or properties are submitted to the state. Common examples include unpaid life insurance benefits, forgotten bank accounts, and unused rebate cards.
The Office of the General Treasurer has made Rhode Island one of the first states in the country to reunite many individuals and small businesses with their unclaimed property automatically with no paperwork involved through the YourMoney program. More information can be found at www.findRImoney.com. You may also contact RI Unclaimed Property at (401)462-7676 and at ups@treasury.ri.gov.