Treasurer Diossa Releases Transition Committee Report and Recommendations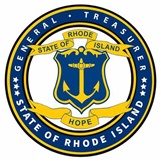 Providence, RI – Today, Rhode Island General Treasurer James A. Diossa shared the Transition Committee's Report and Recommendations for the Office of the General Treasurer. The Committee was co-chaired by Yahaira "Jay" Placencia, a Senior Vice President with Bank of America, and Donald R. Sweitzer, the retired Chairman of International Game Technology PLC ("IGT"). The committee issued recommendations on investments and governance, including the following Treasury programs: CollegeBound Saver (529 Plan); Crime Victims Compensation; Employee's Retirement System of Rhode Island; Financial Empowerment; Rhode Island Infrastructure Bank; Rhode Island Student Loan Authority; State Investment Committee Governance Report; and Unclaimed Property.
Treasurer Diossa thanks all members of his transition team who ensured an orderly transition, provided policy and operational recommendations for him to consider and pursue, and initiated a long-term strategic plan intended to provide stability, ensure transparency, and carve a path forward for our state's economic and financial future.
The complete Transition Committee Report and Recommendations can be found here and attached.