Treasurer Diossa to Evaluate Banking Relationship with Washington Trust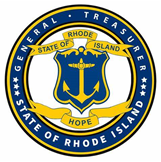 Providence, RI – Today, Rhode Island General Treasurer James A. Diossa announced that he will evaluate the Office of the General Treasurer's banking relationship, and the state's business, with Washington Trust Company ("Washington Trust" or the "Bank") after it was revealed that the Bank has agreed to pay $9 million to resolve the allegations that it engaged in a pattern or practice of lending discrimination by redlining majority-Black and Hispanic neighborhoods in Rhode Island.
"Washington Trust has been a valued banking partner to the state for decades. However, the allegations presented by the U.S. Attorney's Office for the District of Rhode Island and the U.S. Department of Justice's Civil Rights Division are serious and disheartening. I was very disappointed to learn of this investigation and the settlement via the news yesterday. As the oldest community bank in the nation, Washington Trust must be held to a high standard," said Treasurer Diossa. "As a result, my office will evaluate our banking relationship, and all the state's business, with Washington Trust – and hold them accountable – going forward to ensure that they rectify the issues brought forward by the DOJ."
"As General Treasurer, it is my duty to protect the state's assets, strengthen the state's financial position, and encourage financial growth for all our residents. When Rhode Island families in any zip code are denied access to fair lending opportunities, it becomes much harder for them to achieve financial success and build generational wealth—we need to be creating homeownership opportunities for all Rhode Islanders, not restricting them," Treasurer Diossa continued.
According to a study by the Urban Institute, while 70% of white Rhode Islanders own their own home, only 38% of Black and 32% of Hispanic Rhode Islanders are homeowners.