Treasurer Magaziner Honors Six Local Partners with Distinguished Service Awards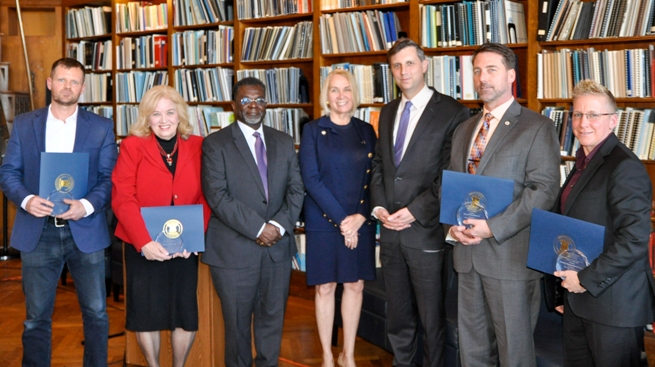 Awardees selected for commitment to advancing economic opportunity, social justice, clean energy and financial security statewide
PROVIDENCE, RI – General Treasurer Seth Magaziner today held his Office's third annual Distinguished Service Awards ceremony to recognize six valued partners who have worked with his Office to expand economic opportunity, advance social justice, stimulate clean energy, and promote financial security for all Rhode Islanders.
"I'm proud to award the Distinguished Service Award to partners who have been vital to advancing our shared priorities of expanding economic growth, social justice, transitioning the State to a clean energy economy, and promoting financial security for all Rhode Islanders," said Rhode Island General Treasurer Seth Magaziner. "I sincerely thank today's recipients for their years of service."
The General Treasurer's Distinguished Service Awards were created to recognize Rhode Island individuals and organizations whose support has helped the Office of the General Treasurer provide exemplary services to the people of Rhode Island. During today's ceremony, the following individuals and organizations received the General Treasurer's Distinguished Service Award:
General Treasurer's Distinguished Service Award for Clean Energy: Awarded to the Town of West Warwick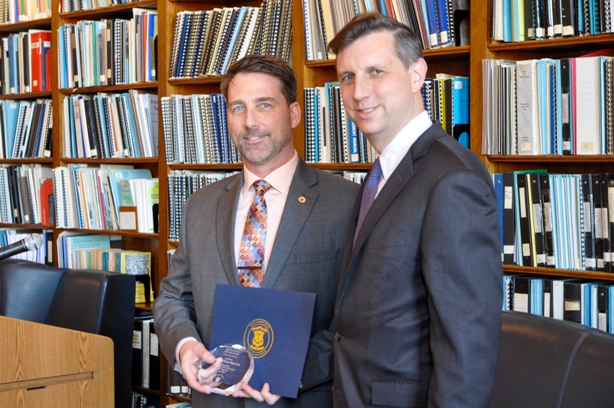 The Town of West Warwick has been a leader in transitioning to a clean energy future by utilizing green financing programs at the Rhode Island Infrastructure Bank developed by Treasurer Magaziner. In 2016, West Warwick became the first town in Rhode Island to have all the electric energy used by its municipal buildings supplied by renewable energy, after receiving $20 million in financing through the Rhode Island Infrastructure Bank's Efficient Building Fund for energy efficiency and clean energy projects. The Town is projected to realize more than $30-40 million in energy cost savings from the projects over time.
Today, every building owned by the Town including all schools, the Town Hall, senior center, library, wastewater treatment facility, as well as the Town's ice rink and field house is completely powered by 100% renewable energy, which is produced by wind turbines and rooftop solar arrays. As a result, West Warwick has not had to pay an electric bill for its municipal buildings in 5 years.
General Treasurer's Distinguished Service Award for School Construction: Awarded to Senator Hanna M. Gallo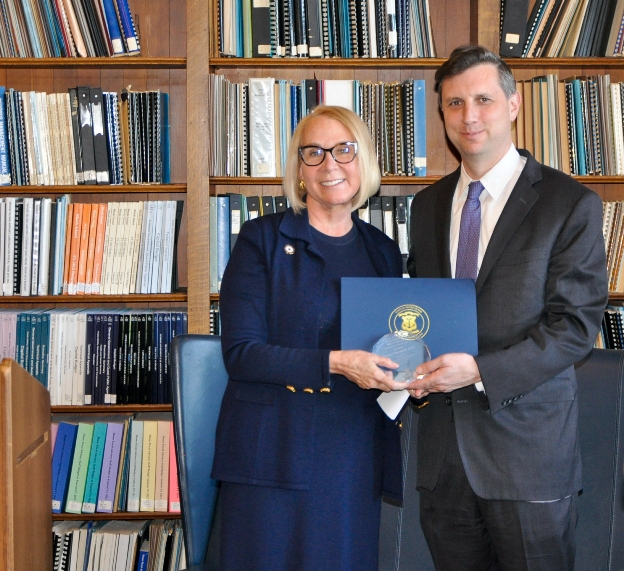 As an educator and legislator, Senator Gallo has been a longtime champion of quality public education in Rhode Island. Senator Gallo served with Treasurer Magaziner on the Rhode Island School Construction Task Force, which developed a once-in-a-generation plan to repair and replace school buildings across Rhode Island.
The State School Construction Plan has since allocated more than $1.7 billion in funding since 2018 to repair or replace 189 school buildings across 28 districts in Rhode Island. These schools serve more than 101,800 students annually and the projects to repair or replace the schools have created more than 28,000 jobs.
Additionally, Senator Gallo is now the lead sponsor of 2022 legislation requested by Treasurer Magaziner that would expand and extend the state school construction program for years to come.
General Treasurer's Distinguished Service Award for COVID Response and Advancement of Racial Equity: Awarded to Reverend Howard M. Jenkins Jr.
Reverend Howard M. Jenkins Jr. is the pastor of Bethel African Methodist Episcopal Church in Providence and President of the Rhode Island Ministers Alliance, a multicultural association of pastors and ministers committed to promoting racial equity.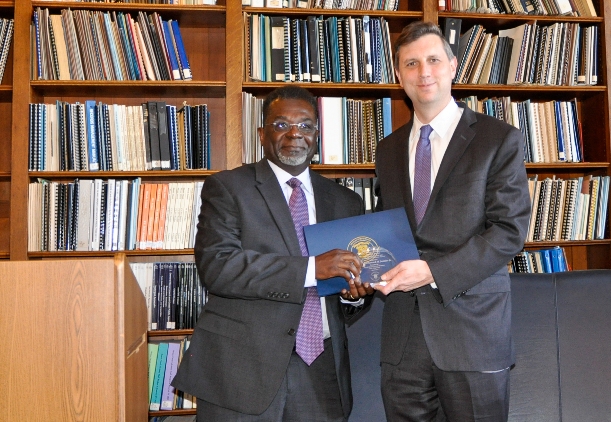 During the height of the pandemic, Rev. Jenkins Jr. worked with Lifespan to host free Covid-19 testing clinics for underserved communities and people both in and outside of the Bethel AME congregation. Rev. Jenkins Jr. also hosted virtual community forums with members of his congregation to address vaccine misinformation, provide Covid-19 updates, encourage vaccination and give them a space to discuss matters of race locally and nationally.
General Treasurer's Distinguished Service Award for Partnership with the Crime Victim Compensation Program: Awarded to Detective Koren Garcia Pacheco  
Detective Koren Pacheco-Garcia is a 23-year law enforcement veteran and a member of the state's human-trafficking task force. Detective Pacheco-Garcia has been involved in numerous law enforcement investigations involving the trafficking of people across Rhode Island, saving countless individuals from exploitation.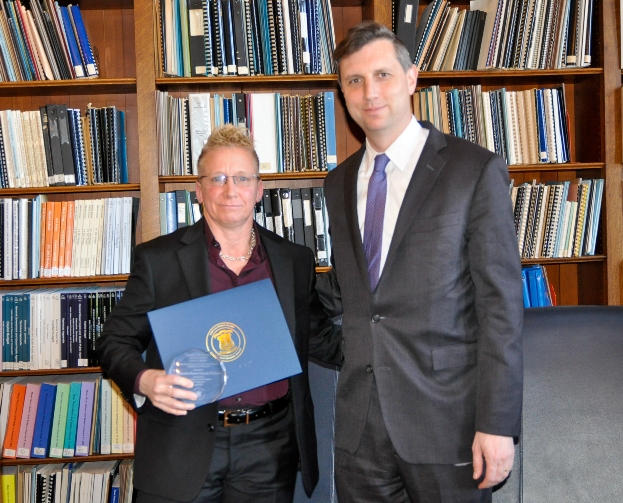 Detective Pacheco-Garcia has assisted multiple human trafficking victims, including minors, in connecting with the Office of the General Treasurer's Crime Victim Compensation Program (CVCP) to access funds to help them relocate and recover.
General Treasurer's Distinguished Service Award for Social Justice: Posthumously Awarded to Raymond J. Sullivan Jr.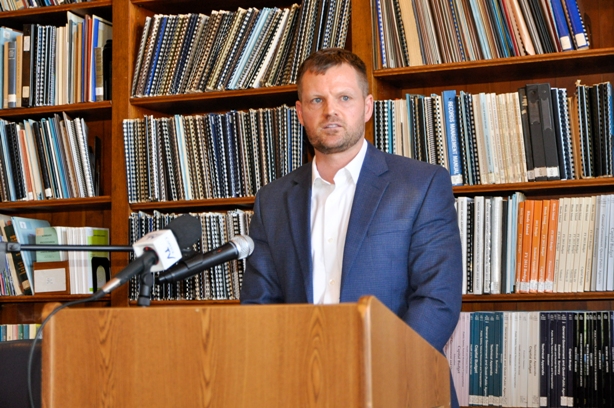 Raymond J. Sullivan Jr. oversaw one of the largest grassroots campaigns in Rhode Island history. As the Executive Director of Marriage Equality Rhode Island from 2011-2013, Sullivan helped pass historic legislation to ensure that all families are recognized, valued, and respected equally under the law.
Throughout his career, Sullivan worked alongside elected officials, community leaders, advocacy groups, and labor unions including the United Nurses and Allied Professionals (UNAP) and the National Education Association Rhode Island to develop and advance policies to promote equity and improve the lives of working people.
Sullivan served three terms in the Rhode Island General Assembly from 2004-2010, representing House District 29, which included Coventry and West Greenwich. Sullivan also served as State Director for President Obama's 2008 campaign, campaign manager for Rep. Jim Langevin's 2010 re-election campaign for Congress, and helped elect at least 15 other pro-marriage members to the General Assembly. Sullivan passed away suddenly in October 2021 at the age of 44.
General Treasurer's Distinguished Service Award for Financial Literacy: Awarded to Dr. Margaret Brooks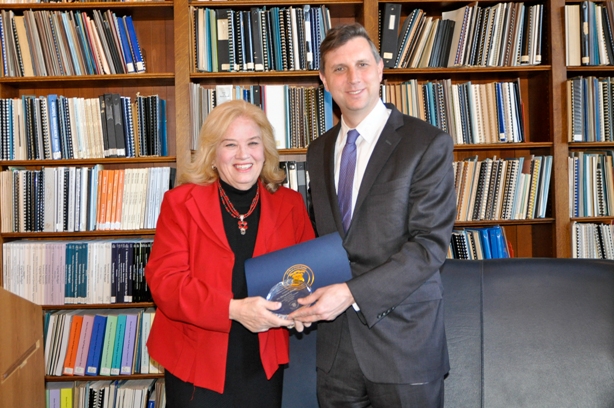 Dr. Margaret Brooks is the President of the RI Council for Economic Education. Dr. Brooks also served as President of the award-winning RI Jump$tart Coalition for eight years. Dr. Brooks regularly organizes successful Rhode Island conferences and programs on the topic of financial education and runs the annual Rhode Island Personal Finance Challenge and the Rhode Island Econ Challenge for Rhode Island high school and middle school students.
As a financial literacy advocate and ambassador, Dr. Brooks has worked to provide no-cost professional development, education, and resources to Rhode Island's youth, educators, parents, and librarians. Dr. Brooks helped lead the push to pass legislation introduced at the request of Treasurer Magaziner that guarantees financial literacy education for all Rhode Island students. In June 2021, the bill was signed into law and as a result, financial literacy will be incorporated into curricula across the state during the 2022-2023 school year.