Trip Lee Album Announces THE END album along with new single/video for "Right Out The Gate" on Friday, March 4th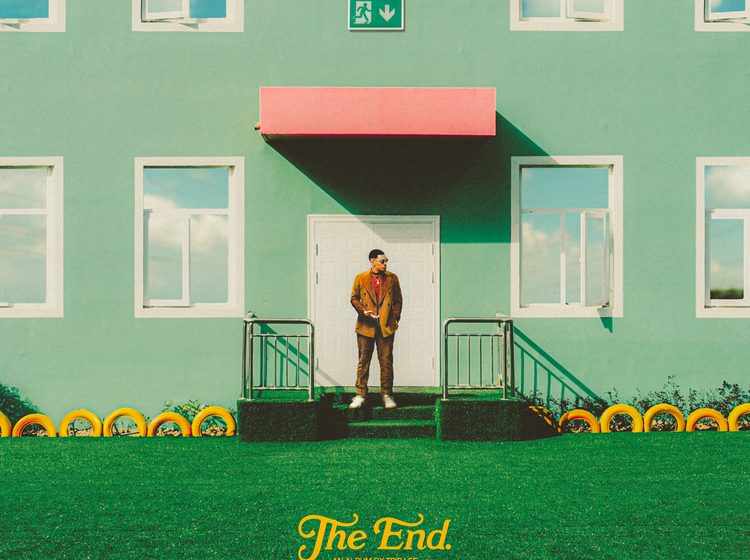 On Friday, March 4th, the award winning artist, pastor, author, and founding member of the 116 Movement, released his seventh album, THE END along with a new single and video for "Right Out The Gate." The energetic "Right Out The Gate," finds Trip coming right out the gate and back to doing what I always wanted to do which is making dope music, challenging world views, and pointing people towards the truth!
From the creative singles and album artwork designed by Kevin Hackett to 
a dramatic trailer
 directed by Nathan "Dust" Corrona which displays Trip's acting chops, the roll out has been conceptually and visually engaging. In 2021, Trip Lee surprised 116 fans with a new song, "You Got It," a single released on the Reach Records Presents Summer '21 Playlist. He followed quickly behind with "
Supernatural
," a warm-up song for The End and then dropped an anthem with "
Stone
," produced by Mashell and Juice Bangers along with a music video for the song directed by Dustbrandfilms.
Check out the new "Right Out The Gate" music video and the trailer below of Trip Lee having a conversation with four versions of himself! Don't forget to order, The End. 
Click here to order.
Every ending is a new beginning, and The End is only the beginning of Trip Lee's rebirth as a true musician, musical messenger of God, and a new day for those longing for a new take on the eternal message of hope in Jesus Christ. Follow Trip Lee on IG @TripLee116 and Twitter @TripLee.
About Trip Lee
An award-winning author, pastor, and artist, Trip Lee has released several chart-topping albums since his debut in 2006. He began rapping at the age of 12 and his storied career began after a mutual friend introduced him to Lecrae and Tedashii. A friendship developed and he signed with Reach Records while he was still in high school. His first Reach Records album, If Only They Knew, was released a few days after his high school graduation. His second album, 20/20 (2008), broke into Billboard's Top 200 Charts, nearly reaching the Top 10 on Billboard's Christian Album Chart. His fourth album, Rise, rose to the top of charts, debuting at #2 on the Billboard's Rap Chart and #16 on Billboard's Top 200 Chart. He released two fan favorites: Between Two Worlds (2010), The Good Life (2012), and won a Dove and Stellar Awards in the "Best Hip-Hop Album of the Year" and "Rap Album of The Year" respectively for his sixth album, The Waiting Room (2016).