Trump arrives in New York to face charges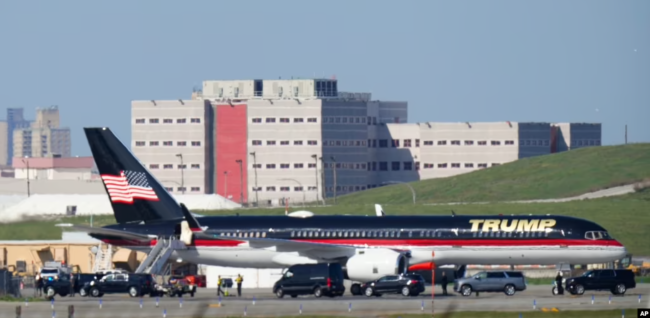 VOA News-Salome Ramirez Vargas
The former US president is expected to appear in court in Manhattan on Tuesday afternoon where he will be arraigned. Then, he plans to return to his residence in Palm Beach, Florida, from where he will give a speech.
WASHINGTON— Former United States President Donald Trump landed this afternoon at LaGuardia airport in New York City, where he will spend the night before appearing in a Manhattan court on Tuesday, where he faces charges related to paying bribes to an actress. for not.A caravan of cars mobilized the former president from Queens, where the airport is located, to Trump Tower, in midtown Manhattan. Upon his arrival, the former president got out of the vehicle and waved a greeting to his followers gathered on the other side of the street.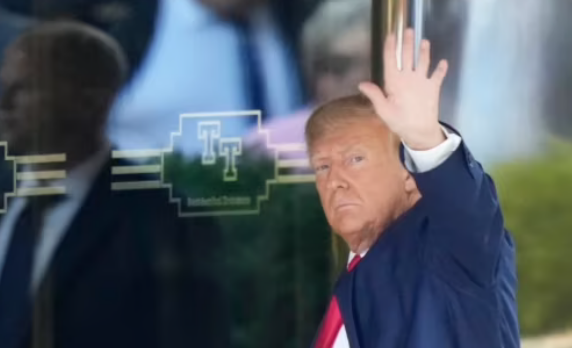 The exact charges the former president will face are still unknown, however they are expected to be revealed when he appears in court around 2:15 p.m. Tuesday.
Meanwhile, outside the court there have been some acts of support for the former president. A New York resident protester, who preferred not to reveal his name, told Voice of America that he had come to the scene to show his support for Trump with a US flag.
"I think this is corruption and whatever happens tomorrow is part of that corruption (…) They have better people to arrest than Donald Trump," said the man, who said he believed that the accusation was "a political trick that seeks to weaken support for Trump; but this is only going to increase it."
Strong security measures
Local authorities in New York and the United States Secret Service, which accompanies Trump, prepared a joint plan to coordinate the ex-president's appearance. Once in the courts, they are expected to have their fingerprints taken and a photograph taken before appearing before a judge.
Faced with the possibility of protests taking place in different parts of the city by supporters of the former Republican president, the mayor of New York City, Eric Adams, assured that the local police were "prepared to respond at any time" to possible incidents.
For his part, US President Joe Biden said he was not worried about possible riots in New York. When asked by journalists during his visit to a power generation facility in Fridley, Minnesota, Biden said: "I have faith in the New York Police Department."
Asked if he also had faith in the current legal system, Biden responded emphatically: "yes."
Trump would leave court on parole and head back to Palm Beach the same Tuesday. The former president's office announced that he would speak at 8:15 p.m. from his residence in Florida, upon his return from New York.