U.S. Secretary of Commerce Gina Raimondo Announces Fiber Manufacturing Expansions in North Carolina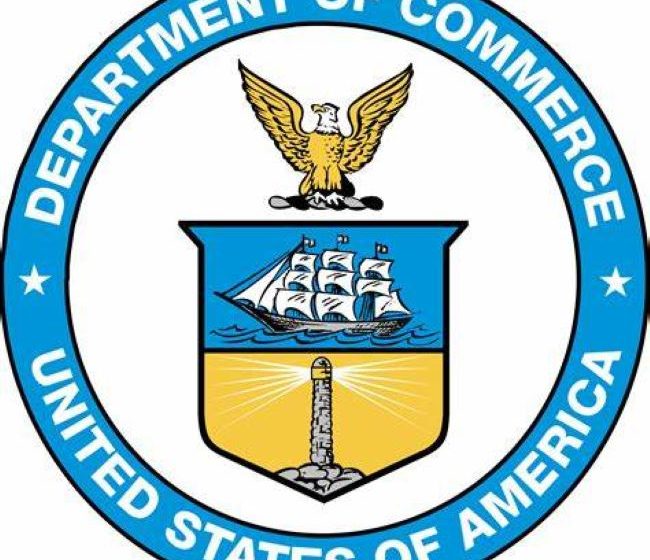 HICKORY, NC – Today, as part of the Biden-Harris Administration's Investing in America tour, U.S. Secretary of Commerce Gina Raimondo and Assistant Secretary of Commerce for Communications and Information Alan Davidson traveled to Hickory, NC to celebrate the announcement of new fiber optic cable production in the U.S. made possible by the Administration's Internet for All Initiative.
The Bipartisan Infrastructure Law requires the use of Made-in-America materials and products for federally funded infrastructure projects including high-speed Internet deployment in America. As a result, two key manufacturers near Hickory, North Carolina announced new investments and partnerships today. CommScope and Corning are investing a combined nearly $550 million and creating hundreds of new jobs in America to build the fiber optic cables that will help close the digital divide.
The announcement builds on the work the Biden-Harris Administration has already done to bring affordable, high-speed Internet to nearly 17 million American households since the President took office.
"We have a tremendous opportunity not just to close the digital divide for millions of Americans, but also to revitalize domestic manufacturing industry, make more products and technologies in America, and create good manufacturing jobs here in Hickory and across the country," said Secretary Raimondo. "President Biden has been clear that the Bipartisan Infrastructure Law is an opportunity to invest in America. With today's announcements, that investment continues by producing the fiber we're going to use to get everyone connected to the Internet right here in America with products made in America."
Today, CommScope announced an additional $47 million investment towards expanding its U.S. fiber optic cable manufacturing, including its facility in Catawba, which is already the largest hybrid-fiber-coaxial facility for broadband networks in the world. According to CommScope, this facility will produce a new rural fiber optic cable that is specifically designed for rural areas.
Corning announced the expansion of its U.S. manufacturing capacity with the opening of its manufacturing campus near Hickory today. It builds on the more than $500 million that Corning has invested in fiber and cable manufacturing since 2020. The company has also formed a partnership with NTCA – The Rural Broadband Association – to dedicate a portion of the cable manufactured at its facility to small, rural providers and co-ops that will connect Americans across the country.
"We've been talking about the digital divide in this country for decades. Now, thanks to President Biden's Internet for All initiative, we finally have the resources to do something serious about it," said Alan Davidson, Assistant Secretary of Commerce for Communications and Information and NTIA Administrator. "CommScope and Corning's announcements today will help ensure we have the fiber we need to build affordable, reliable high-speed Internet networks. Our focus at NTIA is on deploying these networks, and investing in American jobs and manufacturing in the process."
The Biden-Harris administration's $65 billion Internet for All initiative will help close this digital divide across the country. Currently, 24 million U.S. households lack Internet access. NTIA is working to address this through $48 billion in grant programs to expand high-speed Internet access by funding planning, infrastructure deployment and adoption programs across the country.
For more details on today's announcements, and the Administration's Internet for All initiative, see a fact sheet HERE.
The Investing in America tour is highlighting how President Biden's Investing in America agenda – including historic investments from the Inflation Reduction Act, the CHIPS and Science Act, the Bipartisan Infrastructure Law, and the American Rescue Plan – is unleashing a manufacturing boom, helping rebuild our infrastructure and bring back supply chains, lowering costs for hardworking families, and creating jobs that don't require a four-year degree across the country. Since President Biden took office and as a result of his Investing in America agenda, private companies have announced $435 billion in manufacturing investments in America.