UMass Dartmouth celebrates the Class of 2022 during graduation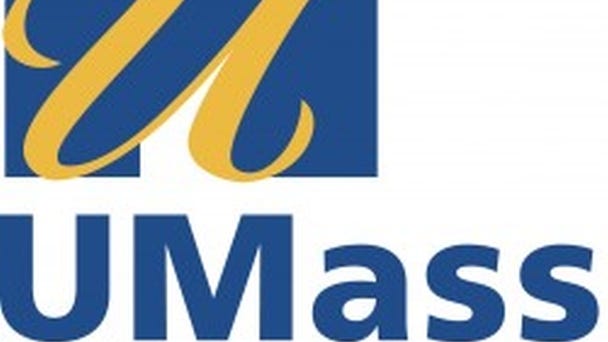 Thousands came to campus to honor student perseverance and accomplishments
UMass Dartmouth held two Commencement ceremonies for the Class of 2022 on May 6. Family, friends, faculty, and staff crowded the Cressy Football Field on the Main Campus in Dartmouth to hear inspiring speeches and cheer on the graduates as they crossed the stage.
"There will be challenges, to be certain, both personal and professional. There will be wrong turns and second guesses. There will be people standing in your way who don't think you can do it," said Chancellor Mark A. Fuller. "But you, the graduates of the Class of 2022, are the leaders who will continue to help show the way forward."
The Class of 2022 was split into two ceremonies by colleges. The first ceremony featured undergraduate and graduate students from the School for Marine Science & Technology, College of Engineering, and Charlton College of Business. The student speaker for the morning ceremony was Narcisse Kunda, who was born and raised in the Democratic Republic of the Congo before coming to UMass Dartmouth to earn both two bachelor's degrees in Management-Leadership and Marketing. "Our time at UMass Dartmouth has prepared us to navigate uncertainties. We have learned to adapt to the constantly changing circumstances of our world. We have learned to plan but also to be flexible. We have learned to think about the future and live in the present," said Narcisse Kunda '22.
The afternoon ceremony featured undergraduate and graduate students from the College of Visual & Performing Arts, College of Nursing & Health Sciences, and the College of Arts & Sciences. Thais Sousa, who earned a Doctorate in Nursing, discussed her journey from Brazil to the U.S. for education. "For all of you out there, especially those of you who don't think you have accomplished enough, or speak enough English, or have the perfect resume to accomplish something big. I need you to hear me when I say: Obstacles are not a reason to quit. Manage them, overcome them, and be humble enough to ask for that "extra help" when you need it," said Thais Sousa '22.
Throughout the day, graduates also heard from Matt Witzgall '15, President of the Alumni Association, Trustee Mary Burns, and Robert T. Jones '96, Associate Provost for Undergraduate and Faculty Affairs.
The University expects to confer 1,800 undergraduate and graduate degrees. Of those 1,800 students, the Class of 2022 represented 257 cities and towns in Massachusetts, 39 states, and 32 countries. The UMassD Class of 2022 was 29% first-generation students and 33% students of color. To learn more about the incredible accomplishments of the graduating class, visit the UMass Dartmouth Commencement Spotlights.