Union Fire District of South Kingstown Reports on Construction Progress Made at High Street Property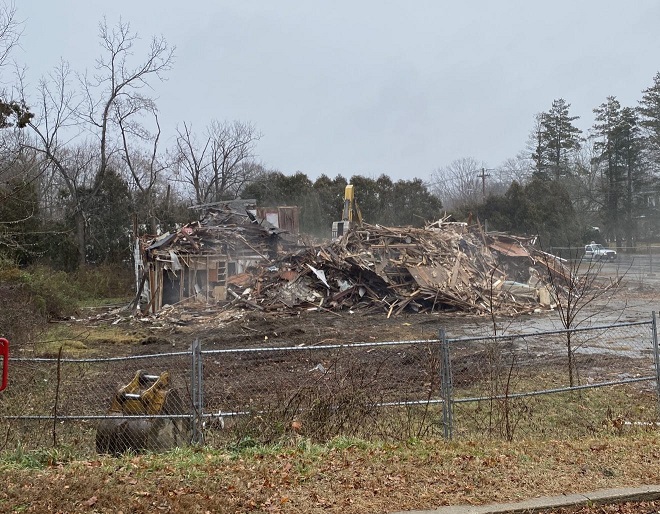 SOUTH KINGSTOWN — Chief Steven Pinch and the Union Fire District of South Kingstown would like to provide the community with an update on a parcel of land owned by the department.
The land at 446 High St. was purchased by the UFD in 2019 for just under $300,000. Last week, the existing structure on the site was demolished, and in the spring the UFD expects to begin work grading and seeding the site.
The ultimate goal is for the site to be used for future consolidation of some of the stations in town.
The building that was demolished last week, which was previously used as a restaurant, had been abandoned for several years. Due to hazardous waste located on the property and potential asbestos in the basement of the building, the UFD needed to ensure the demolition process was handled in a safe and appropriate manner according to local and state health regulations. Safety concerns extended the timing of the demolition, however the process has now been completed.
"We are excited about moving forward with the next step in the process of cleaning up and converting this piece of land in town," Chief Pinch said. "We will continue to work on the site through the spring, and will keep residents updated as we go."