USPS Celebrates Award-Winning Children's Book Author and Illustrator Tomie dePaola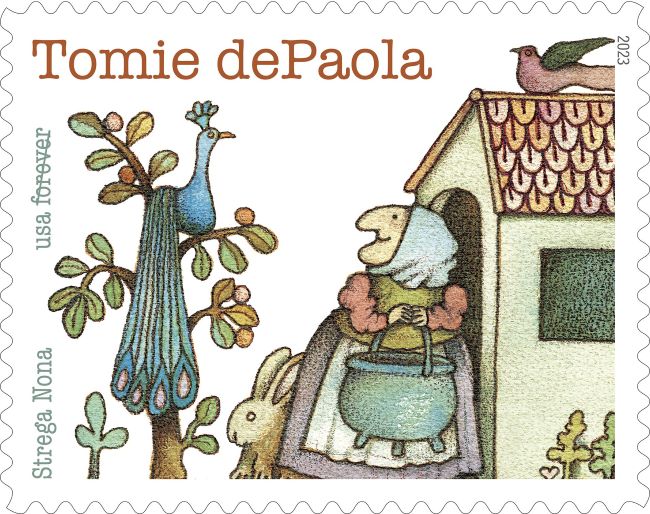 The U.S. Postal Service will honor prolific children's book author and illustrator Tomie dePaola with the issuance of a Forever stamp.
The first-day-of-issue event for the stamp is free and open to the public. News of the release is being shared with the hashtag #TomiedePaolastamp.
The Dedication ceremony will take place on Friday, May 5, 2023, at 11 a.m. ET at the Currier Museum of Art in Manchester, New Hampshire. Steve Monteith, chief customer and marketing officer and executive vice president, U.S. Postal Service, will serve as dedicating official.
This stamp honors Tomie dePaola (1934–2020), whose extraordinarily varied body of work encompasses folk tales and legends, informational books, religious and holiday stories, and touching autobiographical accounts. His illustrations are immediately recognizable by their clean, bold lines and uncomplicated shapes. Deceptively simple, dePaola's stories contain layers of emotional meaning and appeal to readers of all ages.
The stamp art features a detail from the cover of "Strega Nona" (1975), a Caldecott Honor Book and the first in a popular series. The title character, "Grandma Witch" in Italian, uses magic to cure her neighbors' ills and to help with matters of the heart. The stamp image shows her carrying her magic pasta pot.
Derry Noyes, an art director for USPS, designed the stamp with dePaola's original art.