Visit Block Island – in West Springfield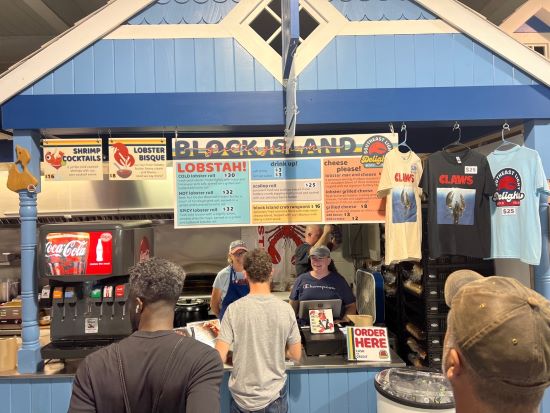 Rhode Island Day at the Big E is tomorrow
Southeast Light Delights, home of Block Island's best lobster roll, is at the Big E now through October 1 with a full menu of delicious Block Island specialties.
"We love coming to the Big E to represent Rhode Island and share the best of Block Island," said Andre Boudreau, owner of Southeast Light Delights. "Customers tell us their Block Island stories every day and we love that our food brings back their favorite vacation memories."
Located in the Rhode Island Building, Southeast Light Delights has been feeding fair goers since 2019. The menu includes delicious favorites like hot lobster rolls and lobster grilled cheese, which was previously a finalist in the "Big Eats" competition.
The Big E, New England's State Fair, runs from September 15- October 1 at the Eastern States Exposition Fairgrounds, 1305 Memorial Ave. West Springfield, MA  https://www.thebige.com