Washington Trust Introduces New Brand Campaign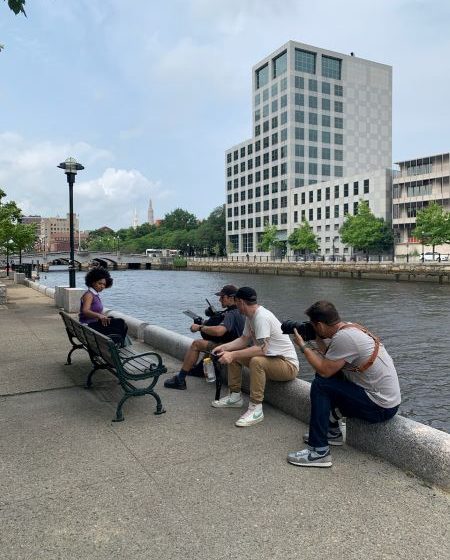 "What We Value is You" Highlights Local People, Places, and Businesses
Westerly, R.I. – The Washington Trust Company ("Washington Trust"; "the Bank") today launched a marketing campaign to introduce its new brand position: "What we value is you." The multimedia campaign features local people, businesses, and places; acknowledging their work ethic, courage, and character while celebrating everything that is special about our local communities.
"Our new brand statement—'What we value is you'—is a simple, yet powerful phrase that embodies the spirit and purpose of Washington Trust," said Edward O. "Ned" Handy III, Washington Trust Chairman and CEO. "Washington Trust has been committed to helping our customers, businesses, and the community reach their financial goals for more than 223 years. Our new brand reflects our long-standing commitment to the people—our employees, our customers, our community partners, and our shareholders—who continue to play a role in our success and make Washington Trust the best!"
Washington Trust is recognized as the oldest community bank in the nation and the new campaign kicks off on the Bank's 223rd anniversary. The multimedia campaign features a comprehensive media strategy, including both digital and traditional media, and a modern, vibrant look and sound, including a refreshed website and an upbeat version of the company's signature music jingle. In addition to promoting brand messaging, the campaign shares Washington Trust's comprehensive financial solutions, including checking and savings accounts, digital banking, home lending and business banking, and will highlight current deposit checking and certificate of deposit ("CD") offers.
The campaign was developed by Boston-based Forge Worldwide, in partnership with Rhode Island-based companies, including Gnarly Bay, video and film production; Joshua Behan Photography; and Star Trak Studios, audio production. The campaign features local business owners and businesses, including Dave's Fresh Marketplace, A. Autiello Construction, Be Moore Interpreting and Dave's Coffee.
ABOUT WASHINGTON TRUST®
At Washington Trust, "What we value is you." Washington Trust has continually helped the people, businesses, and organizations of New England improve their financial lives for more than 200 years. Founded in 1800, we are the oldest community bank in the nation, the largest state-chartered bank headquartered in Rhode Island and one of the Northeast's premier financial services companies. We offer a full range of financial services, including commercial banking, mortgage banking, personal banking and wealth management and trust services through its offices located in Rhode Island, Connecticut and Massachusetts. The Washington Trust Company is a subsidiary of Washington Trust Bancorp, Inc., (NASDAQ: WASH). Additional information on Washington Trust can be found at washtrust.com.