Westwey Club – Providence Co-working Community Host Launching Following Covid Delay Commerce Secretary and Providence Mayoral Candidate Cuervo Among Attendees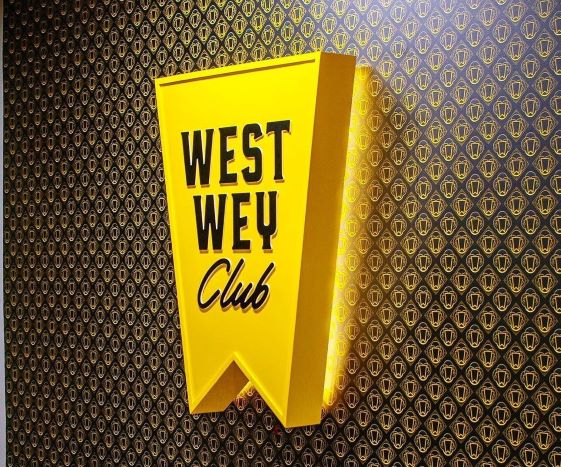 PROVIDENCE– A delay caused by two years of Covid, Westwey Providence finally had the grand opening the downtown hub for entrepreneurs and start-ups deserved. Westwey- Providence, home to recognizable corporate brands Raymond Jackson, Innovation Studio and Moo Printing Company, Westwey-Providence is in the heart of downtown Providence.  "When you land in Providence.this is the Choice" said Commerce Secretary Stephan Pryor. at Providence Co-Working Launch event on Wednesday morning at the iconic Turks Head Building in Providence.
WHO: Westwey – Providence Co-Working Space
Speaking Program participants included:
           Tom Nardacci, President and Founder of Aurelius, parent company of Westwey-Providence  
           Stephan Pryor, Commerce Secretary of Rhode Island
           Jorge Elorza. Mayor of the City of Providence 
           Ashley Medieros, Vice President of Strategies and Partnerships, Innovation Studios
           Ed Cabral, Manager of sponsorships and corporate relations, The WaterFire Arts Center 
Westwey Providence is a socially responsible development company providing tours of their 10,0000 square foot office space that caters to the creative economy, startups, small businesses, solopreneurs, remote workers and the government sector.  MOO, the quirky business card company Chief Operating Nick Rotoolo, business card and printing company's Chief Operations Officer,  Candidate for Mayor Gonzalo Cuervo, Aloft Hotel Management joined a list of small business owners, organizations and 
Individuals who attended the opening. 
Located on the 11th floor of the iconic Turks Head Building at the intersection of Westminster and Weybosset Streets, the completely renovated space provides flexible workspace solutions and a community atmosphere for small businesses, startups, solopreneurs, remote workers, and leaders in Rhode Island's creative and startup economies.The 10,000-square-foot space features a mix of private office suites with sweeping views of the Providence cityscape, open coworking spaces, conference rooms and convenient meeting areas for Westwey Club members.
"We are ecstatic to open Westwey Club here in Providence, and we couldn't have picked a better, more vibrant location for our first coworking community in Rhode Island," said Aurelius Coworks founder and CEO Thomas Nardacci. "Providence is a city on the rise, is now a destination for creative talent, and home-base for professionals who seek a high quality of life.
"a safe place for people who, for a variety of reasons, can't be successful in a stay-at- home environment. We've made investments in health and safety and trained our staff to ensure we not only meet, but exceed, all practices recommended by federal, state and local agencies. Our members can arrive at the workplace confident they're entering a clean, safe, cooperative environment, and we will continue working with businesses to ensure their needs are met," Nardacci said. "We're open to help local businesses get back to business, on their own terms."
Westwey Club is currently accepting coworking members and applications for private office suites. Interested parties are encouraged to call (401) 244-7093 or email info@westweyclub.com to schedule a tour.