Whitehouse Applauds Major Climate Addition to Reconciliation Package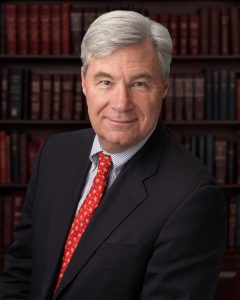 Washington, D.C. – U.S. Senator Sheldon Whitehouse issued the following statement regarding the news that substantial climate provisions will be included in Democrats' pending reconciliation package:
"This is a very hopeful moment, and I will be reviewing the details of the agreement closely over the coming days.  Democrats are about to take the biggest, most serious step in congressional history to lead our only planet to safety in the race against climate change.  In doing so, we will also lower energy costs and begin to free ourselves from dependence on foreign despots.  I commend Leader Schumer for his diligence in identifying the common ground shared by every member of the caucus and crafting a plan that will make a real difference in the lives of Americans now and for generations to come.
"While this agreement appears to be a big step towards climate safety, it alone will not be enough to reduce emissions consistent with what science tells us we must do if we are to avoid the very worst effects of climate change.  Rest assured that I will continue to fight for additional climate legislation and urge the administration to take serious steps to fight climate change in order to build on this important first step."