Whitehouse, Colleagues Introduce Bill to Shield Americans from Sky-High Credit Card Interest Rates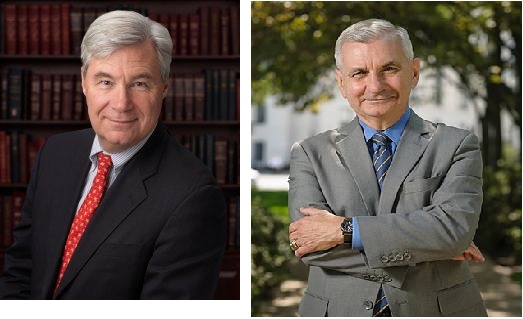 Legislation would allow states to cap consumer loan interest rates
Washington, DC – U.S. Senators Sheldon Whitehouse (D-RI), Jack Reed (D-RI), Elizabeth Warren (D-MA), Bernie Sanders (I-VT), and Jeff Merkley (D-OR) have introduced legislation to protect Americans from sky-high interest rates for credit cards and other consumer loans.  The Empowering States' Rights to Protect Consumers Act would restore states' ability to limit consumer loan interest rates for their residents and help address the record $986 billion Americans hold in credit card debt.
"Rhode Islanders with credit card debt are being hit with high interest rates and fees driven by corporate profiteering and the Federal Reserve's steep and rapid interest rate hikes," said Whitehouse.  "Our legislation will restore states' consumer protection rights, put people over Wall Street, and rein in runaway credit card interest rates that are trapping families in a cycle of debt."
"This federal court ruling shouldn't allow hardworking families to get unfairly squeezed by high-interest credit card debt and predatory lenders," said Reed, a senior member of the Banking Committee. "By restoring the ability of states to protect citizens, this bill will help prevent abusive interest rates and put money back in the pockets of consumers."
"Giant banks and lenders have exploited every loophole they can to saddle working families with sky-high interest rates and debt," said Senator Warren. "This bill will give states the tools they need to rein in predatory lenders and protect residents from outrageous rates."
"Predatory loans with outrageous interest rates suck working families into an inescapable vortex of debt," said Senator Merkley. "In Oregon, we took on the payday lenders and limited the outrageous interest they were charging. This bill empowers states with strong consumer protection laws, like Oregon, to actually protect consumers. This bill's simple, straightforward approach will ensure families aren't bankrupted by high interest rates."
Since the country's founding, each state had the ability to enforce usury laws against any lender doing business with its citizens.  That changed with the Supreme Court's 1978 decision in Marquette National Bank of Minneapolis v. First of Omaha Service Corporation, which ruled that a national bank is bound only by the lending laws of the state in which the bank is based. This rendered states powerless to impose lending restrictions against lenders headquartered in other states. This decision effectively ended usury protections in the United States, as credit card companies located in states with weak or non-existent consumer lending protections. Without these protections, many consumers get stuck with double-digit interest rates.
The Empowering States' Rights to Protect Consumers Act would restore the pre-Marquette powers of each state to protect its citizens with interest rate limits on national bank lending done within the state.  In doing so, it levels the playing field so that intrastate lenders like community banks, local retailers, and credit unions are no longer bound by stricter lending limits than national credit card companies.  For example, Rhode Island had strong state-level interest-rate protections for many years, but they have been whittled down after the Marquette decision. The Empowering States' Rights to Protect Consumers Act would bolster Rhode Island's ability to protect its citizens from usurious loans.
"As a Rhode Island-based nonprofit provider of both financial coaching and small personal loans, we have seen firsthand the impact of high-interest credit on families, not only here but in the nine other states in which we operate," said Capital Good Fund's Founder and CEO, Andy Posner.  "COVID-19 pandemic once again highlighted how crucial it is that consumers be protected from unfair practices, and inflation has made the need for strong consumer projections even more acute.  Senator Whitehouse's legislation will ensure that states have the tools to do so, which is why we are supportive of the Empowering States' Rights to Protect Consumers Act."
"Restoring order to interstate lending is paramount for consumers living on the margins. This bill reignites the validity of state rate caps and hopefully allows more Americans to evade the debt traps payday lenders have set," said Elyse Hicks of Americans for Financial Reform.  "This is a step in the right direction to a uniform rate cap system that would eliminate this issue altogether."
The legislation is also endorsed by the Consumer Federation of America.
Credit card debt hit a record $986 billion in the first quarter of 2023, according to the Federal Reserve Bank of New York's quarterly report on household debt and credit.  At the same time, the average interest rate on credit card debt hit the highest level on record – 20.69 percent – earlier this month, according to Bankrate.
The bill text can be found here.