Whitehouse Delivers $68.2 Million Investment in Rhode Island Communities Via Omnibus Funding Bill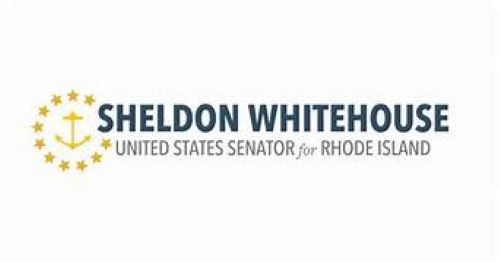 Whitehouse-supported Congressionally Directed Spending requests to create jobs, grow economy were successfully included in Omnibus bill heading to President's desk
Washington, D.C. – U.S. Senator Sheldon Whitehouse today announced that more than $68.2 million will soon be on its way to Rhode Island to support 56 projects that will stimulate the local economy and create jobs.  Whitehouse successfully included the Congressionally Directed Spending requests in the 2022 Omnibus Appropriations bill, which funds the federal government for the rest of this fiscal year.  The Senate approved the Omnibus last night, sending it to the President's desk to be signed into law.
"I'm thrilled to deliver more than $68 million to the Ocean State to create jobs, expand opportunity, and make Rhode Island a better place to live and raise a family," said Whitehouse.  "From building new community centers to replacing lead water pipes to launching workforce development programs, this funding will make a big difference for Rhode Islanders in every corner of the state."
After more than a decade, Congress restored the Congressionally Directed Spending program as part of the annual appropriations process this year.  Democrats imposed new reforms to improve transparency and accountability in the process.  The program allows members of Congress, and not just unelected federal agency officials, to have a direct say in how taxpayer dollars are spent in their communities.
A full list of the investments Whitehouse secured is available here.  Some highlights include:
$1,500,000 to support staffing and technology needs at the University of Rhode Island's Blue Technology Center in Kingston.  Funding will be used to purchase 3D printers, metal machining equipment, plastic injection molding machines, weaving machines, and IT equipment.
"This is an exciting opportunity for URI to help lead Blue Economy activity in the state, attracting businesses and bolstering the important research and partnerships we are already building across the region.  Thanks to Senator Whitehouse's leadership and support, the University is now positioned to create a hub for blue tech activity that supports industry, small business, startups, and underserved communities by providing incubator and work space, technical assistance, opportunities for partnerships, and applied research," said University of Rhode Island President Marc Parlange.
$581,000 for Farm Fresh Rhode Island to finishing expanding and fitting out its Providence food hub.
"Our new facility is dedicated to the promotion of local farms and food production.  With wholesale, retail and production space along with education and job training programs, it is a groundbreaking example of investment in our local food economy.  This funding secured by Senator Whitehouse will complete the buildout for our new facility, ensuring that the building will be powered by a solar array that will serve as a model for new construction in Rhode Island.  The funding will also support the completion of our Harvest Kitchen job training and processing kitchen – a critical program linking culinary job training with local farm produce to serve a broad range of wholesale and retail customers," said Sheri Griffin, Co-Executive Director of Farm Fresh Rhode Island.
$350,000 for a statewide workforce development initiative run by the Rhode Island Office of the Postsecondary Commissioner.  RI Reconnect is a free program that connects students to a network of educational navigators to provide support during the process of returning to school or job training.

"Thanks to Senator Whitehouse, the Office of Postsecondary Education can continue our RI Reconnect Program so more Rhode Islanders can attain the postsecondary credentials they need to qualify for living-wage jobs, raise their incomes, and support themselves and their families," said Commissioner Shannon Gilkey, Ed.D., Commissioner of Postsecondary Education.  "Elevating the education and skill levels of Rhode Island workers will attract new businesses to the state and offer resiliency against future threats to the economy.  This investment in human capital will affect the employability of an entire generation of workers."