Winthrop Police, Suffolk District Attorney Investigating Serious Incident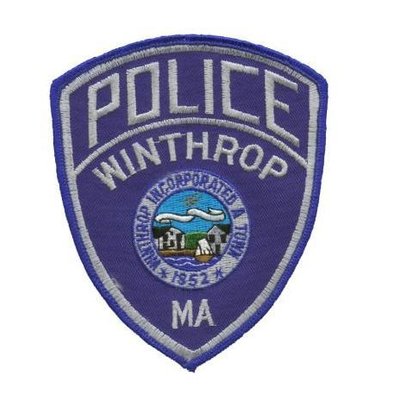 Three Killed after Apparent Carjacking Incident
WINTHROP — Chief Terence M. Delehanty reports that Winthrop Police, the Massachusetts State Police, and the Suffolk District Attorney's Office are investigating an incident involving multiple shootings that took place after an allegedly stolen truck crashed into a building in a residential neighborhood on Saturday afternoon.
Winthrop Police responded to a location near the intersection of Shirley and Cross streets at 2:41 p.m. Police also received reports of shots fired.
Upon arrival, police found two people shot. A suspect was identified and located by Winthrop Police a short distance from the scene of the crash. Chief Delehanty confirms that at least one Winthrop Police Officer fired his service weapon, striking the suspect.
The suspect was transported to the hospital where he died from his injuries. One adult female victim was shot and transported to the hospital where she also died from her injuries. One adult male victim was shot and was pronounced dead at the scene.
The officer who shot the suspect was taken to an area hospital for an evaluation but was not seriously injured. The officer will be placed on administrative leave, as is standard procedure, during the investigation of the police shooting by the Suffolk District Attorney's Office.
A preliminary investigation indicates that the male suspect allegedly stole a box truck owned by a plumbing and drain company and then crashed into a residential building on Veterans Road. Following the crash the suspect emerged from the truck and fled on foot. At some point shortly thereafter, the suspect, who was armed with a firearm, is believed to have shot the two adult victims.
The investigation remains active and ongoing.
As is standard procedure, the Suffolk District Attorney's Office will have primary jurisdiction over the death investigation.
Chief Delehanty further reports that there is no active threat or danger to the community.