Woonsocket man found guilty of second-degree murder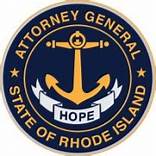 PROVIDENCE, R.I. – Attorney General Peter F. Neronha announced today that a Woonsocket man has been found guilty in Providence County Superior Court for the murder of 21-year-old Isaias Bulus in 2021.
On Wednesday, April 5, 2023, following the conclusion of a five-day jury trial before Superior Court Justice Robert D. Krause, the jury found Adauris Garcia (age 21) guilty of second-degree murder, discharge of a firearm resulting in death, and carrying a pistol without a license.
The defendant is currently being held without bail at the Adult Correctional Institutions (ACI) pending a sentencing hearing to be scheduled at a later date in Providence County Superior Court.
"Last week, we released our annual gun crime report, and it demonstrates that our communities continue to be inundated with guns. Unfortunately, more guns in the hands of criminals means more gun violence and gun deaths," said Attorney General Neronha. "With our law enforcement partners, we will continue to aggressively enforce all of Rhode Island's gun laws to make Rhode Islanders safer and to promote justice and accountability. I am grateful for the jury's verdict in this case, which will no doubt result in decades of well-deserved prison time. And once again, I thank the men and women of the Providence Police Department for their outstanding work here and in so many other cases."
During the trial, the State proved beyond a reasonable doubt that around 9:45 pm on April 11, 2021, the defendant shot and killed Isaias Bulus following a drug transaction on Atlantic Avenue in Providence.
According to witness testimony and corroborating digital evidence, the defendant sought to acquire drugs from the victim on Atlantic Ave in Providence. When the defendant entered the victim's vehicle, the defendant brandished a gun, and both struggled for possession of the firearm. During the struggle, the defendant fired one shot into the back of the victim before exiting the vehicle and fleeing the scene.
The victim was found dead four hours later in his vehicle.
"The men and women of the Providence Police Department work hard to keep our communities safe," said Providence Police Chief Oscar Perez. "Gun violence has no place in our communities and every day we work to bring justice to those who commit violent crimes and keep citizens safe. I commend the work of our officers and also the members of the Attorney General's Office for their investigation and prosecution of this case."
Assistant Attorneys General Scott Erickson and Eric Batista of the Office of the Attorney General and Detectives Theodore Michael and Angelo Avant of the Providence Police Department led the investigation and prosecution of the case.