Wreaths Across America Radio to Broadcast LIVE at an Exclusive Historic Event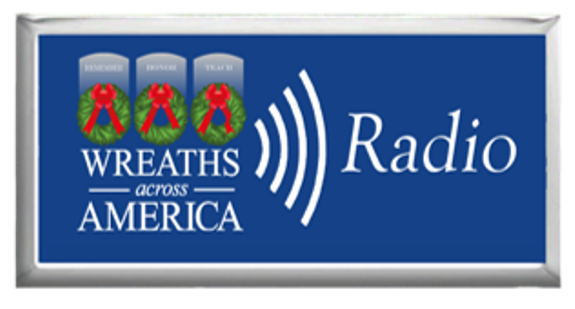 Join us on Women's Veterans Day as history unfolds during the grand reopening
of the National Military Woman's Memorial in Washington D.C
COLUMBIA FALLS, Maine, and WASHINGTON D.C. — June 1, 2022 — On June 12, Wreaths Across America Radio will help celebrate the accomplishments of our nation's military women as part of the annual Women's Veterans Day in the United States, a date chosen to mark the anniversary of the Women's Armed Services Integration Act. This year, on Sunday, June 12th, Wreaths Across America Radio will be broadcasting live from Washington D.C. bringing you the exclusive coverage of the entire grand re-opening of the Military Women's Memorial starting at 2pm ET.
Wreaths Across America Radio is a 24/7 internet stream that can be heard anytime and anywhere on the iHeart Radio app, Audacy app, TuneIn app, or at www.wreathsacrossamerica.org/radio.
The grand re-opening will focus on the first phase of renovation completed at the Military Women's Memorial, which includes the theater space which will be unveiled in a special dedication to the Military Women's Memorial founding President, Air Force Brigadier General (Retired) Wilma L. Vaught. This is a private, invite only event that will feature female military leaders and veterans. However, this historic event is being made available exclusively to Wreaths Across America Radio, for anyone who wants to have a share in history in the making.
"Being part of a historic event such as this is something we wished every American could witness," said Karen Worcester, executive director, WAA. "Now, thanks to Wreaths Across America Radio, we'll be able to share it with all those who wished they could be there. We are both grateful and excited to share these important stories with our listeners as we continue to Remember, Honor and Teach all year round."
You can support both the Military Women's Memorial and Wreaths Across America by sponsoring a veteran's wreath through the Memorial's Sponsorship Group www.wreathsacrossamerica.org/VA0827P. Each $15 sponsorship goes toward a fresh balsam veteran's wreath that will be placed on the headstone of an American hero as we endeavor to honor all veterans laid to rest on Saturday, December 17, 2022, as part of National Wreaths Across America Day; $5 of each sponsorship made will go to the Military Women's Memorial to support their mission and programs.