Yard Waste Collection and Street Sweeping to Begin Week of April 4th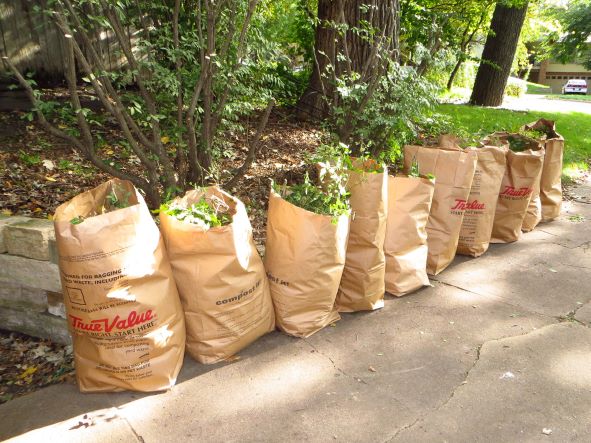 Pawtucket –Mayor Donald R. Grebien and the Pawtucket City Council have announced that yard waste collection and street sweeping will begin the week of Monday, April 4, 2022. Residents are asked to place leaf bags out on their normal trash pickup day.
"We are happy to once again continue this program this year," said Mayor Donald R. Grebien. "This is a great way to make sure the city stays clean and provides our residents with an important service. Our Public Works Department is here to answer additional questions you may have and assist."
Leaves and yard waste must be placed in brown yard waste bags that available at all local hardware stores, or be put in a barrel (33 gallons or less) clearly labeled yard waste in order to be collected. Plastic bags are not allowed to be used for leaves or yard waste. This program does not cover wood from building materials or scrap wood of any kind.
Leaf bags should remain separate from all other trash and recycling and cannot be mixed in with regular household trash as the mixed waste bags will not be collected. Leaves and other yard waste, when mixed with household trash, add significantly to the City's cost of disposal.
Please note that parking will be prohibited on the scheduled street sweeping and recycling collection days as cars parked on the streets prevent the sweeper from reaching the curb and cars in front of trash and recycling bins prevent their collection.
The leaf and yard waste program runs until December. For more information or if you have any questions, email dpw@pawtucketri.com or call 401-728-0500 ext. 233.