Pawtucket's 25th Annual Photo Contest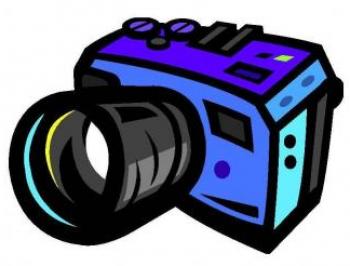 2024 Calendar Winners:
Submitted Images for the 2024 Calendar
All photographs posted on this site for the City of Pawtucket Photo Contest are on display as part of the City's Annual Photo Contest exhibit and are on this site strictly for viewing and are not in the public domain.  Photographs are not to be reproduced, copied or used  in any form without seeking permission from the photographer.
SUBMITTED PHOTOS ARE CURRENTLY BEING ADDED AND FORMATTED.
 About the Contest:
This annual contest provides an opportunity to bring awareness to the daily life, historic locations and the ever changing landscape of Pawtucket through the lens of a camera. The contest is open to residents and non-residents alike, but the photo must be taken in Pawtucket. After a public call for photo contest themes was advertised, "Uniquely Pawtucket" submitted by Sandy Benson of Pawtucket was selected for this year's photo theme. Scroll to the bottom for more information
Because of the restrictions for safety issues on public spaces, group gatherings and distancing, all photo submissions were accepted on line this year, and all submitted photos will be on 'exhibit' on the City of Pawtucket website.  This will allow participants to safely submit photos for this annual exhibit.
Submissions:
#1 Art by Ariel Cruz & the Newly renovated downtown through photography Linda Nilan – Pawtucket, RI
#2 Connecting to Childhood Memories –Janice Evonska – Providence, RI
#3 Shared Solace-Louise Zacharie – Cumberland, RI
#4  Shared Reflections  A Family Moment of Connection and Wonder in Pawtucket  
Sarah Seelbach – Pawtucket, RI
#5 Day 1, Night 1 – January 23, 2023  – Rich Davis – Hillsboro, OH

#6  Peaceful Levitation – Jamie Robinson – Providence, RI
#7  Sunrise in the Bucket – Heidi Gudmundson – Pawtucket, RI
#8 The Beauty of the Small City –Daimie Desire – Pawtucket, RI
#9  Standing Proudly Crossing Our Children –Alan Lamontagne – Pawtucket, RI
#10 Quality Hill is hopping! –Mary Healey – Pawtucket, RI
#11  Portal…a glimpse of a gem from the past, awaiting its future 
Cheryl Babiec – Pawtucket, RI
#12 Bridges –Steven Morse – Pawtucket, RI
#13 Kayak Connection –Janette Greenwood – Pawtucket, RI
#14 50 Years Slaterettes Girls Baseball –Robert J. Matusik – Brentwood, TN.
#15 Blissful Morning at the Farm –D-Lynne   –  Pawtucket, RI
#16 Keep Moving Forward –Kathy Frechette – Pawtucket, RI
#17 Connecting With William Blackstone –Kathy Sawka – Cumberland, RI
#18 Beautiful Hand Painted Proud Peacock !! –Joe Zabe – Central Falls
#19 Tee time at Pawtucket Country Club –Nicholle Boisclair – Pawtucket, RI
#20 Patriotic Pup –Mark Francis – Pawtucket, RI
#21 Walking in a Winter Wonderland –Alec Martin – Pawtucket, RI
#22 Bright Bridge –dgar Leitao, Jr. – Pawtucket, RI
#23 A Pathway to Clarity –David A. Chapman – Pawtucket, RI.
#24 The Blackstone River in Downtown Pawtucket –Mark Humphrey – Pawtucket, RI
#25 Heading for the Pollen –Shirley Ward – Pawtucket, RI
#26 Molly Connecting with Nature –Herb Weiss – Pawtucket, RI
#27 Connecting Pawtucket to Boston 0Kim O'Connor – Cumberland, RI